CONFIDENCE
Investing in Calibre gives our customers confidence.
It's physical verification nmPlatform provides foundries, IDMs, and fabless companies with a comprehensive and innovative suite of functionality that addresses their verification needs from established nodes to the most advanced processes.
Calibre physical verification products
The Calibre nmDRC tool has long led the industry, but today's designs also demand novel technologies that enable design companies to accelerate time to market and achieve faster innovation. From equation-based DRC to multi-patterning, machine learning, and EDA in the cloud, the Calibre tool suite provides the proven performance, technology, accuracy, and capacity to handle any design, at any node, at any foundry.
Total cycle time is on the rise due to more complex and larger designs, higher error counts and more verification iterations. Calibre® nmDRC responds to the need…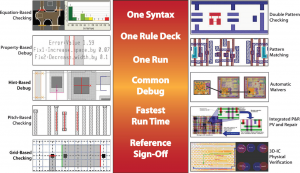 View more information
Automated waiver removal during Calibre nmDRC runs The Calibre Auto-Waivers tool significantly reduces debug time, without the risk of accidentally waiving true design rule errors. …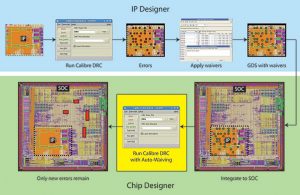 View more information