Industry's Fastest and Most Versatile Mixed-Signal Platform
Today's ICs increasingly rely on complex mixed-signal functionality with stringent performance and low power requirements for applications in segments including IoT, Automotive, Communications, and Industrials. Verification of these complex mixed-signal ICs is challenging due to the need to ensure that they meet demanding specifications with correct connectivity, functionality, and adequate system performance across analog/digital (A/D) interfaces on the chip.
To address these challenges verification teams need to run an increasing number of mixed-signal simulations at the top level as well as at the sub-system level. Their mixed-signal simulation solutions need to be fast, accurate, easy to use, and seamlessly integrate into existing analog and digital verification flows.
Industry's fastest and most versatile mixed-signal platform The industry's fastest and most configurable mixed-signal solution to accurately verify design functionality, connectivity, and performance across…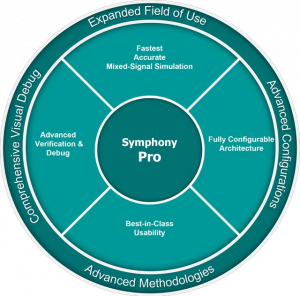 View more information