Siemens EDA delivers the industry's fastest nanometer circuit verification platform for analog, RF, mixed-signal, and custom digital circuits.
Circuit Designers face stringent circuit verification and noise analysis, and safety requirements for their precision high-performance analog and mixed-signal IP.
Siemens EDA circuit simulators consistently address these requirements across different applications and process technologies.
The world's fastest nanometer circuit verification platform for analog, RF, mixed-signal, and custom digital circuits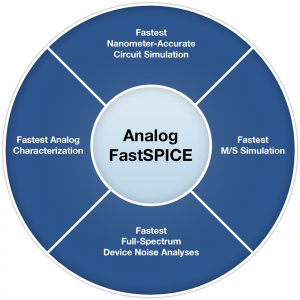 View more information