Foundry certified accuracy
Circuit Designers face stringent circuit verification and noise analysis, and safety requirements for their precision high-performance analog and mixed-signal IP.
With foundry-certified accuracy, AFS delivers nanometer SPICE accuracy > 5x faster than traditional SPICE and > 2x faster than parallel SPICE simulators. For large post-layout circuits, the new AFS eXTreme technology delivers over 100M-element capacity and >3x faster than post-layout simulators.
More than 175 companies use the AFS Platform for their toughest circuit verification challenges, including high-speed I/Os, PLLs, ADCs/DACs, CMOS image sensors, RFICs, and embedded memory.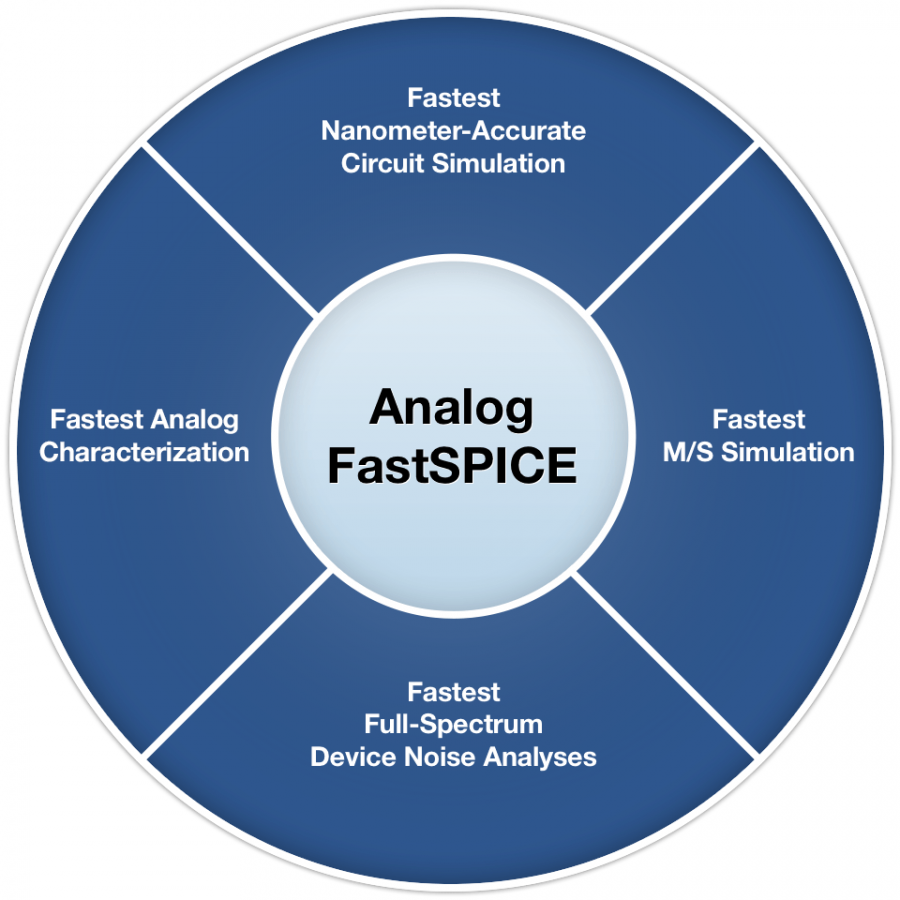 AFS Circuit Simulator - 5x-10x faster than traditional SPICE
AFS Transient Noise - validated to within 1–2 dB of silicon
AFS RF - including Shooting Newton (SN) & Harmonic Balance (HB) analysis
AFS Mega - extending AFS for capacity, performance