Relevant product(s): Licensing
Operating systems: All
Versions affected: All
Relevant area(s): Licensing
Summary
License files are available from the Siemens Support Center. This article explains how to access them.
Pre-requisites
Details
The license file can be found from the Siemens Support Center. Once on this page, use the steps below, along side the screenshots, to help navigate to the license files you have access to:
Go to the top right and click on your initials (Figure 1).
A side window will open – click on "Profile" which can be found under "Your Account" (Figure 2).
A new page will open – navigate to the "Licenses" tab. This will show a list of sites which you have access to licenses from. Most likely you will not have access to more than one site unless you use licenses for multiple companies (Figure 1).
If you do have access to multiple sites, then you can use the search function to find the license you are looking for. If your account is set up to only have access to one site, then this feature is redundant (Figure 1)
You can use the "Licenses at this Site" button to view all licenses at that site you have access to (Figure 1).
The license file can be downloaded using the "Download" button provided. The file will be located in your devices Download folder where it can be moved to the desired location. Remember the path to the license file as this will be required when setting up the tools (Figure 1).
You can view the license file using the "View" button if you wish to do so (Figure 1).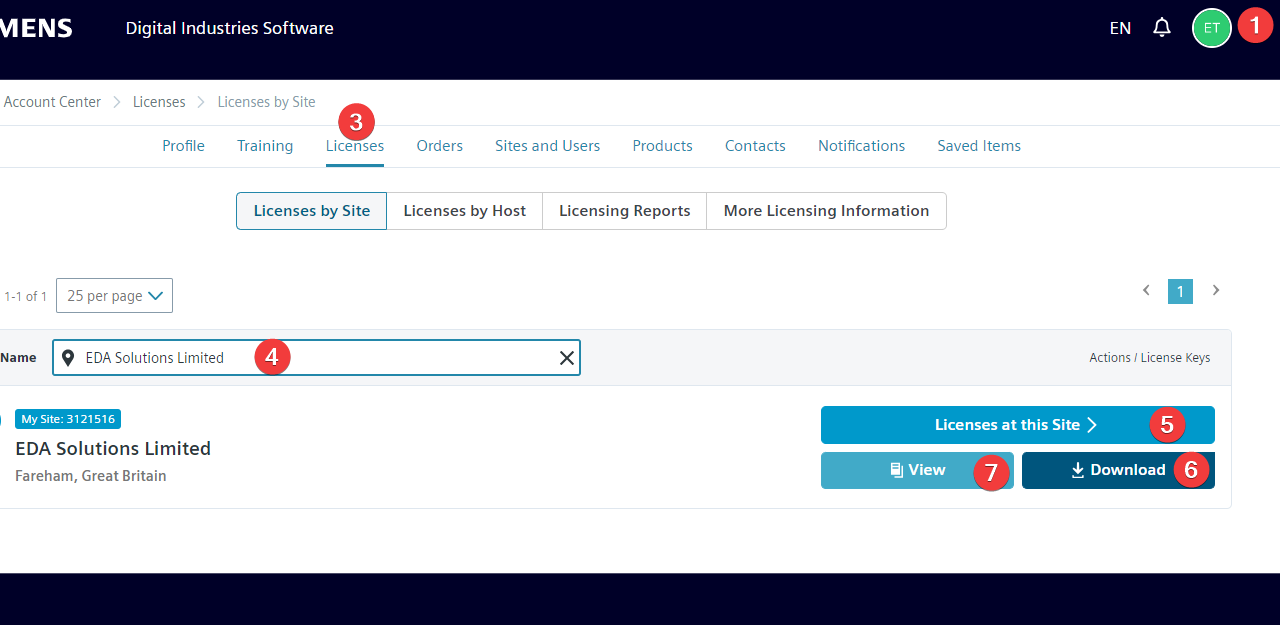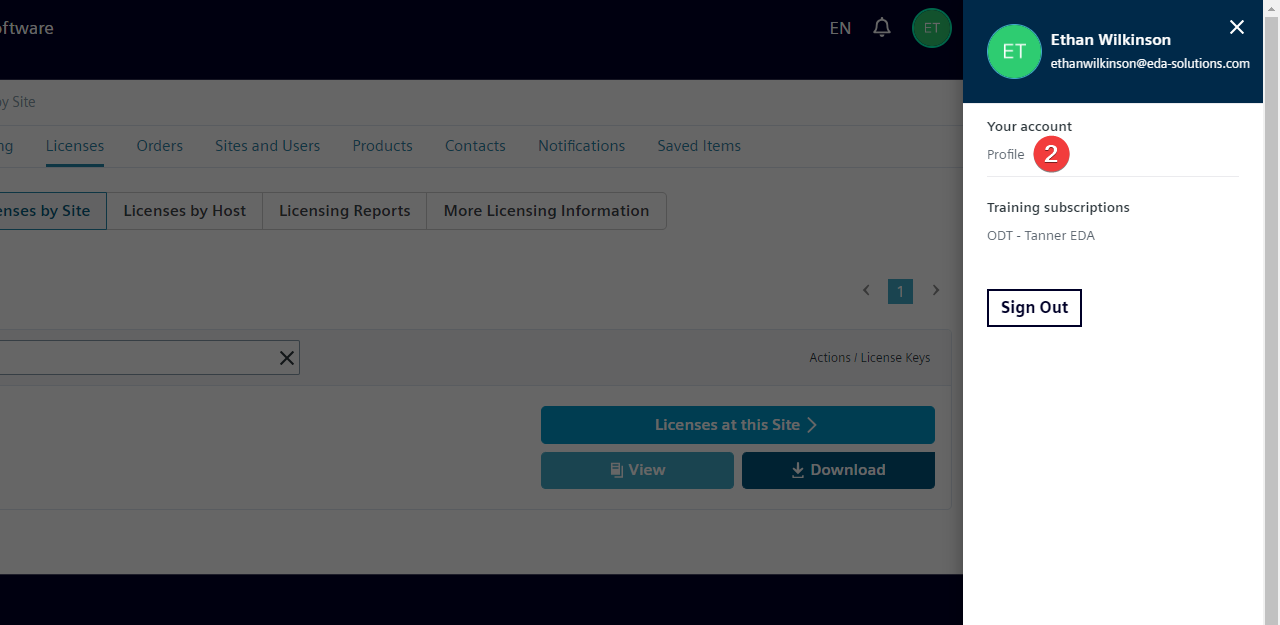 Useful references
Siemens Support Center: https://support.sw.siemens.com/en-US
Overview of support resources: