Published by Raymond Liu – Latest update: 06/01/2022
Relevant product(s): Licensing
Operating systems: Windows
Versions affected: All
Relevant area(s): Installation
Summary
Installing dongle drivers can be done through the Siemens install tool. However, if the installation fails, one can download the drivers and run the installation manually.
This tech note discusses the following items
Details
You can download the drivers from the same tool. This guide describes where to access these drivers, and download them. There is also a mirror here where you can download the drivers.
Finding the Drivers in Local Storage
The Siemens Install tool has the dongle drivers saved in its directory. Navigate to the install directory and open the folder named pcls. By default, the Mentor Install Program is installed at C:\MentorGraphics\Install

Downloading the Drivers through Siemens Install
Open the Siemens Install tool. Navigate to the dongle driver download through:
Manage Licensing>License Utilities>Licensing Downloads>Dongle Driver.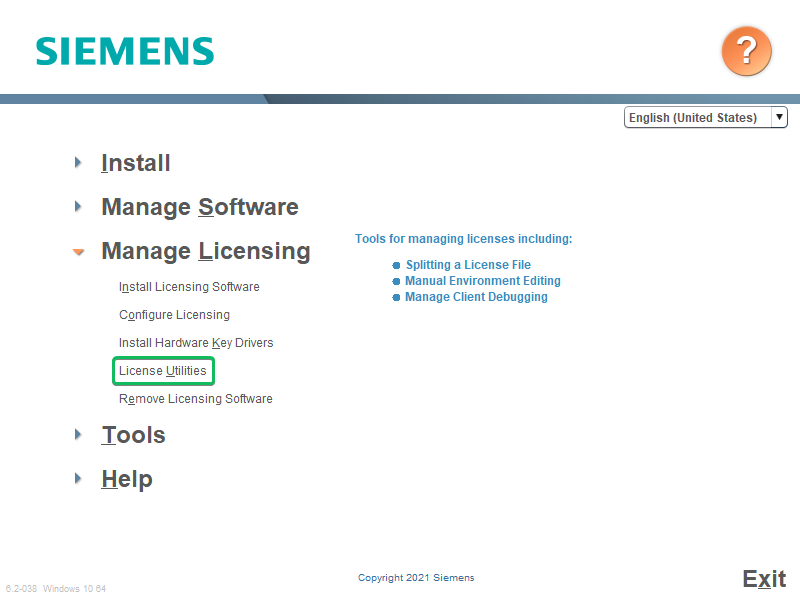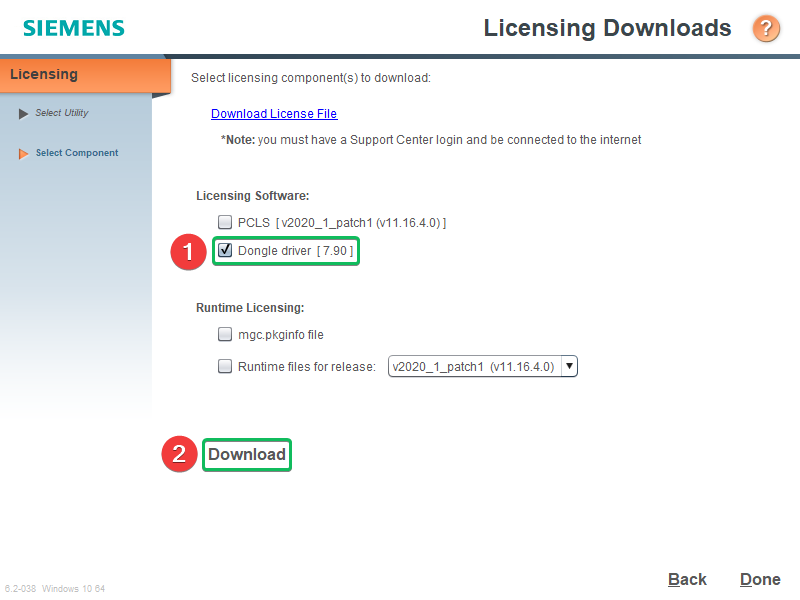 Choose where to download the drivers, and then run the executable dongle_setup.exe.
Download Mirror
The drivers have also been uploaded by Siemens. To install these drivers, download and extract the v11-14_1-3-2 Dongle Drivers and run hasp.bat. The same download can be found in the technote "Troubleshooting dongle drivers on Windows".
Useful references
How to install dongle drivers using the Siemens Install tool
https://support.sw.siemens.com/en-US/knowledge-base/MG596579
Troubleshooting dongle drivers on Windows
https://support.sw.siemens.com/en-US/knowledge-base/MG590504