Application Engineer
Where you will fit in EDA Solutions
With a Bachelor's degree in electronic engineering and a keen desire to help design engineers be successful using IC chip design software (EDA) your role is essential to our customer success.
Your primary responsibility will be to provide pre and post-sales technical support to prospects and customers alike.
You will present to sales prospects the technical capabilities of the software applications which EDA Solutions sells. And you will solve software application usage problems our customer bring to our support desk.
What you will be doing
Pre & post-sales technical support of EDA products including Siemens EDA Custom IC Design tools, Galaxy Semiconductor test data analytics solutions and Pulsic's analog circuit design technology.
Deliver technical support to customers by email, phone, MS Teams meetings etc
Help prospects evaluate and learn to use our products
Author application notes and case studies
Develop scripts for custom design and flow-based solutions
Liaise with our partners, (Siemens EDA, Galaxy Semiconductor and Pulsic) with both their support and product development organisations
Represent our company at trade shows and conferences
Undertake occasional international travel (Europe and USA)
Provide IT support for Microsoft Office and office equipment for the company as a second level responsibility
What you will bring
A Bachelor's degree in Electronic Engineering, Physics or related discipline
Practical scripting or programming ability (Python, TCL, C++)
Excellent written, verbal and listening communication skills
Proven ability to work in a team and independently (with minimum supervision)
Desirable
Ideally, you will have electronic design experience gained as an intern or from your first engineering role post university.
If you have longer career experience, the role can be tuned to recognise your experience
Practical experience of analogue / mixed-signal IC design, verification or EDA tool support 
Linux/Unix operating systems experience
Appreciation of the IC design & product lifecycle  
Experience of cloud-based software-as-a-service (SaaS) environments
A demonstrable ability to develop effective working relationships with internal and external stakeholders.
What you get
Competitive salary
Company pension scheme
25 days paid holiday entitlement + bank holidays
Flexible work arrangements
Professional development and technical training
Full time, permanent position.
Inclusion
EDA Solutions is proud to be an equal opportunities employer. We recruit people from varied backgrounds because it makes our team stronger and we provide an inclusive workplace because growing in partnership is what makes our team great. We do our best to provide fair opportunities to everyone and we want to hear what you need to grow with us.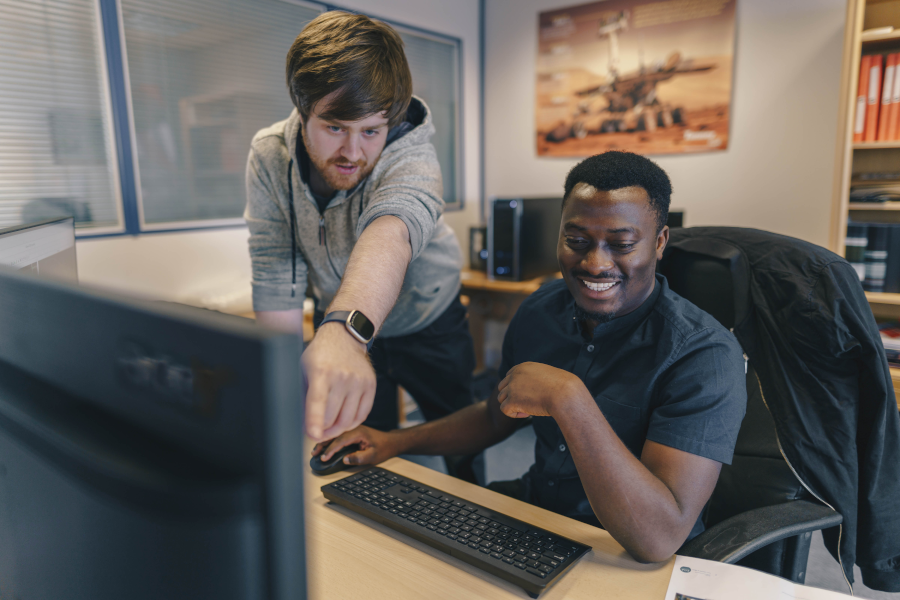 Your next step, apply!
Send an updated CV and short cover letter
Or try the Chat button
Its in the bottom corner of this window
Sorry, no agencies accepted.