Full-featured, integrated solution
The Tanner AMS IC Design platform is an analog mixed-signal design flow providing design capture, simulation set-up, launch and results analysis verification. It is both sophisticated yet surprisingly easy to customise to your environment.
Trusted by thousands of engineers around the world, Tanner tools have delivered thousands of tape outs.
Supported by Siemens EDA's semiconductor foundry partner team, PDK's
for specific foundries and process nodes are readily available or efficiently developed.
Both analog and mixed signal design flows
Siemens EDA tools supports the entire analog and mixed signal design flow from design capture, transistor level simulation, layout to physical verification with Calibre and successful tape-out.
Digital design for Analog-on-Top
In the IoT era, more analog designs are digitally-assisted requiring digital blocks for functionality such as automated calibration or programmability.
The digital physical implementation tools are made specifically for analog centric design teams who now need to include digital blocks within their designs.
User-friendly schematic capture environment for even the most complex designs. Links to popular version control.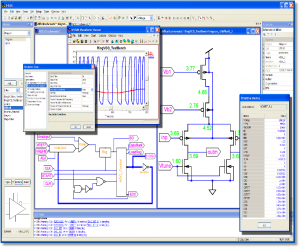 View more information
The world's fastest nanometer circuit verification platform for analog, RF, mixed-signal, and custom digital circuits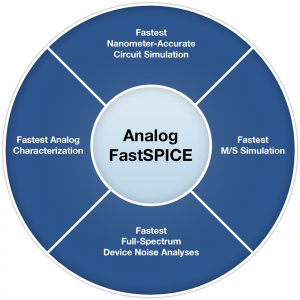 View more information
The Tanner-Calibre One IC verification suite is an integral part of the Tanner analog/mixed-signal (AMS) physical design environment, creating an easy path to the…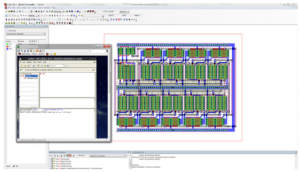 View more information
L-Edit is a complete hierarchical physical layout tool with cross-probe to schematic, layout and LVS & full integration with Calibre.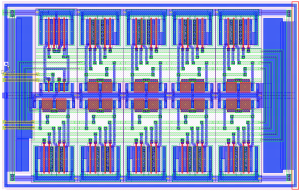 View more information
Industry's fastest and most versatile mixed-signal platform Symphony's modular architecture leverages Analog FastSPICE (AFS) circuit simulator to provide the fastest mixed-signal simulation performance with…
View more information
Integrated, flexible digital synthesis and place & route tool that speeds development of analog/mixed-signal designs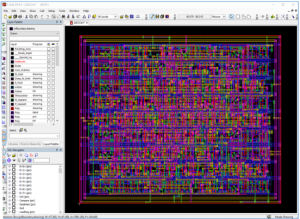 View more information
Industry-leading performance and capacity for digital RTL and gate blocks and SoCs from System Verilog & VHDL.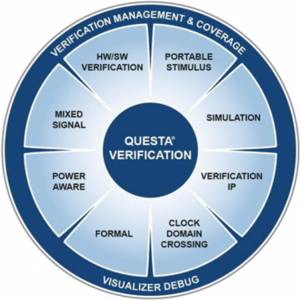 View more information
Tanner Designer helps teams easily track analog verification throughout the entire design cycle.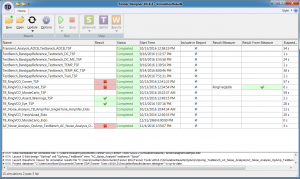 View more information

Design-for-Test
To complete your environment you will need design-for-test. Learn about the industry's preferred choice, Tessent.