LightSuite Photonic Compiler is a script driven environment with advanced co-electrical and optical routing that reduces the layout time through automation from weeks to hours. L-Edit Photonics enables implementation in a traditional IC layout editor.
Photonic simulation is supported through integration with our multiple OpenDoor partners. Photonic and transistor co-simulation is also supported by some of the partners. Foundry supported process design kits are available.
Layout automation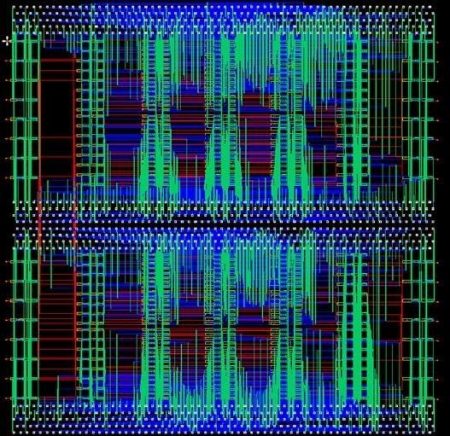 LightSuite Photonic Compiler is the only layout automation tool for integrated photonics.  It is a toolbox of automation engines for both the photonics and electrical parts of the design.
LightSuite Photonic Compiler is fast; it can route 500 optical components in an hour. The user can select from multiple routing engines, along with routing directives like fixed length that can be applied to a waveguide or multiple waveguides.  The resulting design is DRC clean, because Calibre RealTime is called during all placement and routing steps.
LightSuite Photonic Compiler supports multiple use models
Script driven – For the Photonics expert, enables complete control over the PIC design implementation
Schematic driven layout – For the custom IC designer
Design of experiments – enable the automatic layout for creating a test chip, where parameters of a cell can be swept to create multiple instances
Interposer – the photonic design is the interposer, and one or more photonic or electrical die can be placed on the photonic interposer.
LightSuite Photonic Compiler is fast, a designer can create multiple "what if" layouts
Photonic PDKs are available from multiple foundries
LightSuite Photonic Compiler is built on standards. The tool runs native on OpenAccess
Python, the supported scripting language, is popular with many PIC designers
The resulting design is correct by Calibre, with Calibre RealTime running in the background
LightSuite Photonic Compiler is available on Linux®