Event Details
September 19, 2023
15:00 — 16:00
Online event
Event Description
Get ready for two very informative and innovative sessions about chip design and verification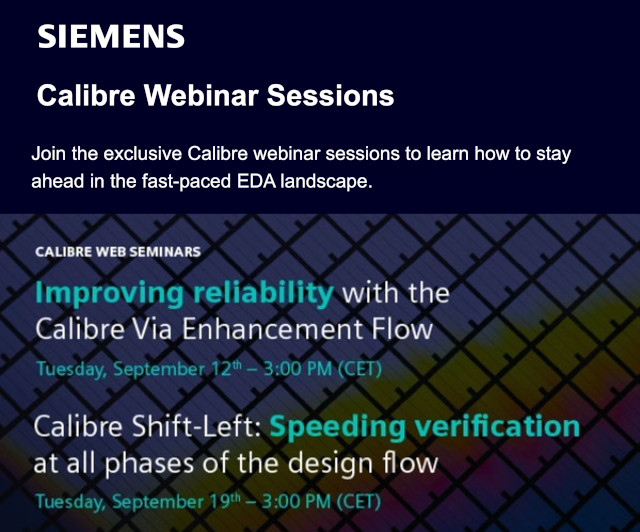 In the second session, Calibre Shift-Left: Speeding Verification Across the Design Flow, learn
Learn about the latest Calibre shift-left offering designed to accelerate verification at all design phases.
Appreciate how this approach reduces iteration time and enhances efficiency, tackling complexity in semiconductor processes and designs.
Join us to stay ahead in the competitive chip design landscape.
Please note this webinar is organised and delivered by Siemens EDA.
Register